Michael 808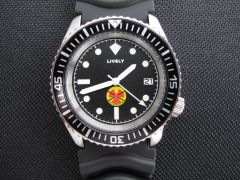 zippofan wrote: I really like the way the Invicta turned out, really cool!

I have an SKX031 I bought to mod...hmmmm :-)
Thanks zippofan, I'm pretty proud of the invicta, especially when considering how little $$ I have invested in it. I've worn a SKX031 as a daily beater for years (7 to be exact), thought it was fitting to do a custom one since my original has been so good to me. Pretty sure they're not producing these anymore so get'em while you can.