Halvis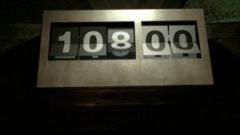 "Dievas watches will be made from parts made in the region of Germany and Switzerland to help boost the local economy and keep watchmaking in the region. ...
1. Parts from our watches (ie case, dial, crystal, hands, movement) will be made in Swiss and Germany surrounding regions.

2. Employ 2 project managers (1 in swiss n 1 in germany), they will liase and physically visit our suppliers to ensure a close relationship and keep the quality of our parts.
...which may not really appeal to everyone but stay true Dievas mission of being unique...

5. Improve contact and feedback with our watch owners, WIS and specialist personnel.

6. A lot of Swiss and German watch companies are outsourcing to cut cost and increase profits. Dievas will try to use as many parts made in the Switzerland and Germany as possible. Selling direct to cut logistical and administrative cost and lower margins. At the moment this can be done...try and educate current and new buyers that you can still procure a true German/Swiss watch without spending ridiculous money...